Online registration and payment of attendance fees
Creating a multilingual online registration link (German / English as standard languages), that can be integrated into your conference website (further languages are available on request)
Attendees can register via an online registration form, some examples below (click on the image to enlarge it)
The layout (colors and logos) of the registration form can be adapted to the specific event.
Several links can be set up depending on the requirements.
Example: Link for regular participants, link for invited speakers, link for the organization team.
Example - Registration form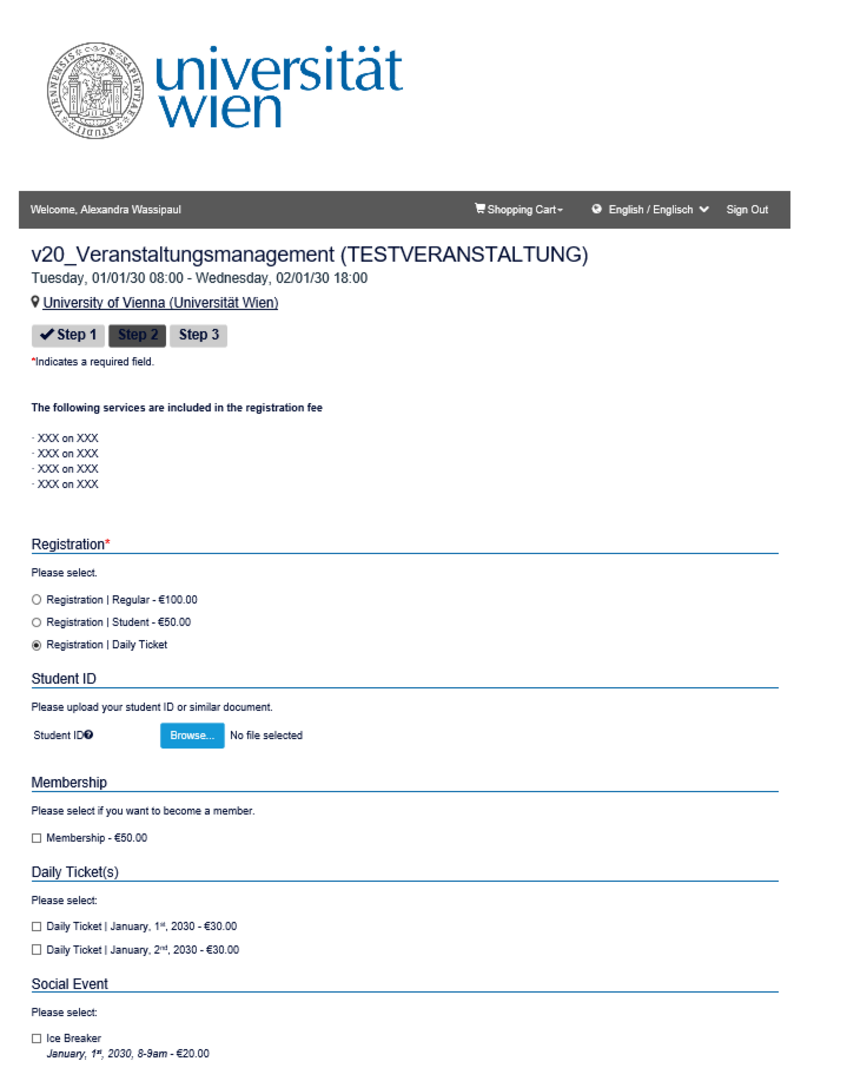 After successful registration, all attendees will receive an automatically generated e-mail confirming the registration and registration details
Attendance fees can be paid by credit card (online) or invoice

Attendees can update their details at any time (personal data as well as registration details).
Test registration
You are welcome to do a test registration here to go through the process.
Payment method: Please choose "Bank Transfer" as your payment method as credit card payment is active. If you have made a credit card payment, please email us at congress@univie.ac.at so we can refund the money.