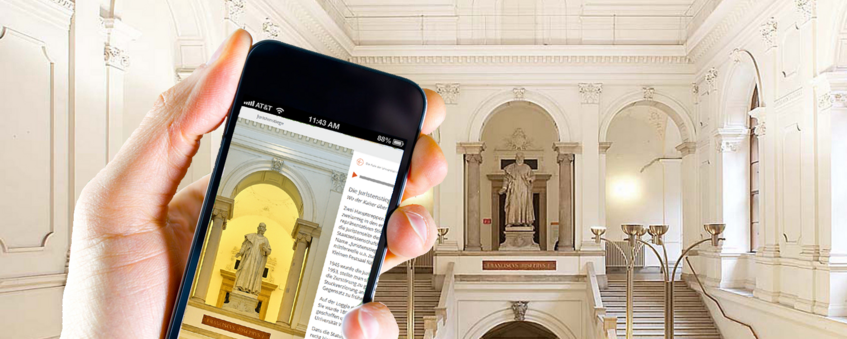 Why is social psychologist Marie Jahoda standing on her head?
Who is the man behind the Doppler effect?
Where does the Emperor watch over students?
What is a rectors' plaque?
Why has the muse had enough?
You will find the fascinating answers to these and many other questions at the beyondarts "Vienna University" app guide.The University of Vienna guide is included free of charge when you download the app.
Click on the following link to get to the "Vienna University" guide of the beyondarts web application.
Download the app and explore the highlights of the University of Vienna on your mobile phone!