Venue Management
---
The lecture halls, rooms and other usable space of the University of Vienna are not only used for teaching, but may also be hired for events.
Meetings, symposia, panel discussions, receptions and readings, academic conferences and workshops, anniversary celebrations, award presentations, exhibitions and fairs – the University of Vienna's extensive usable space and broad range of available rooms ensure that an ideal venue can be found for virtually any type of event.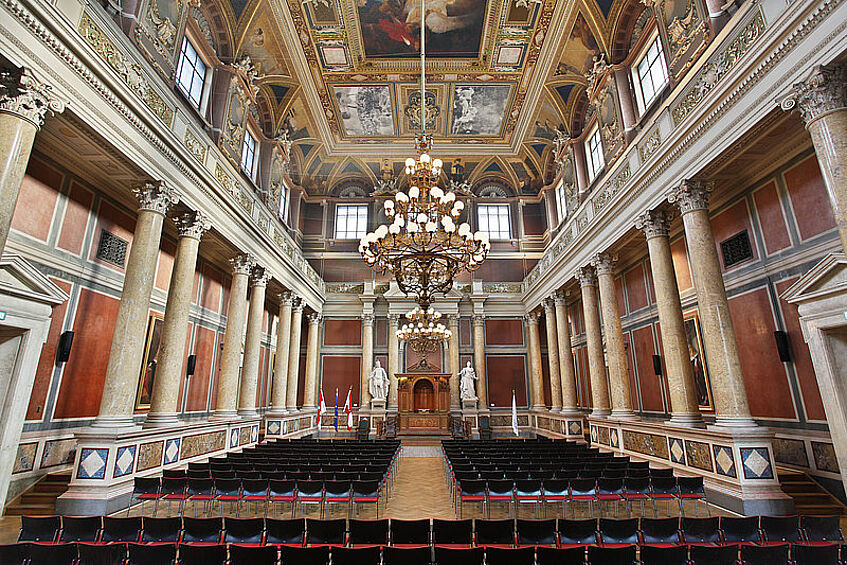 Lecture halls, which are ideally suited for presentations, symposia and congresses, are additionally available during university vacations.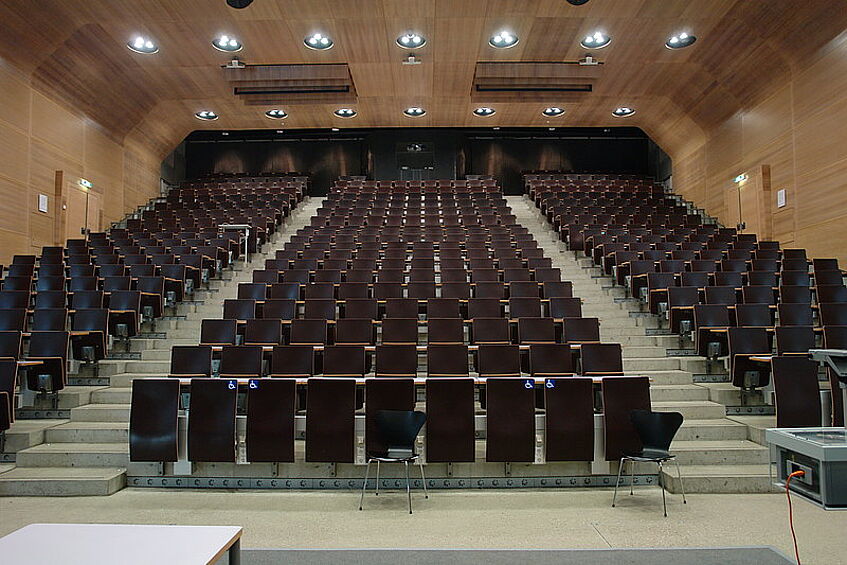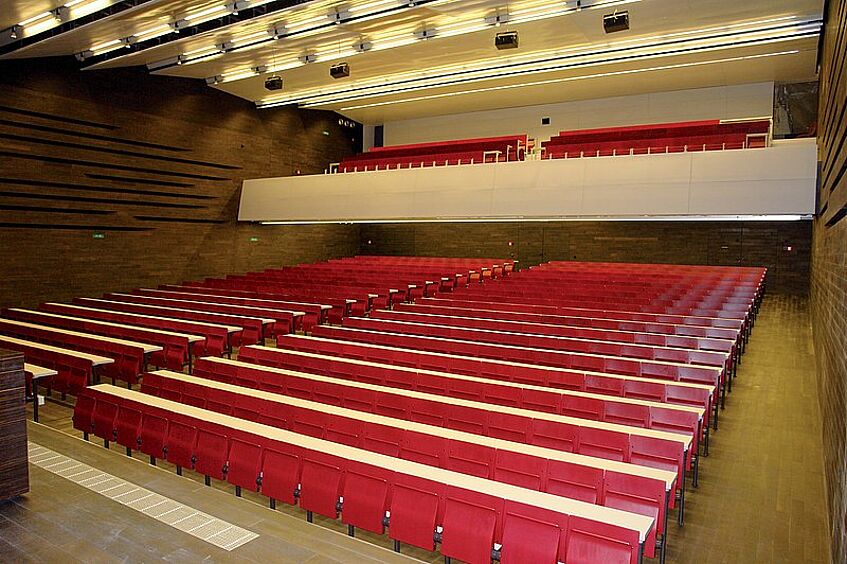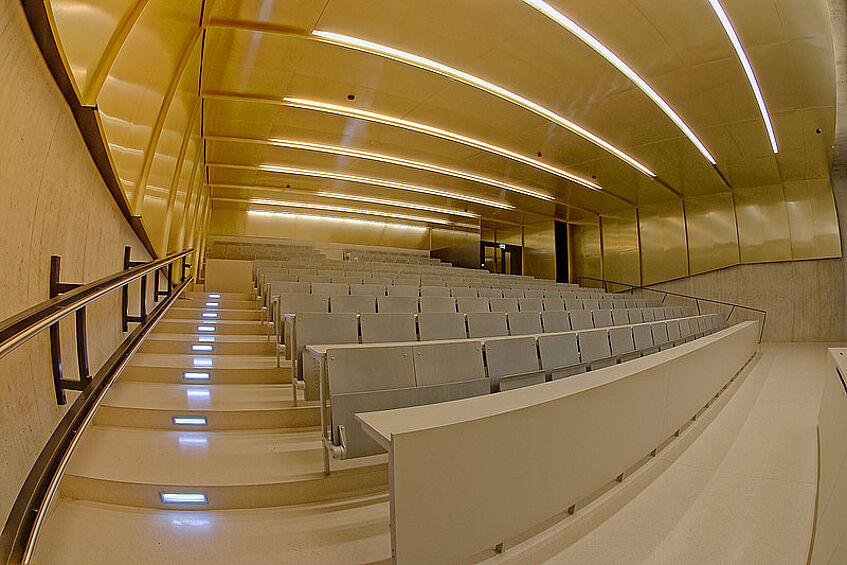 Our state-of-the-art audio-visual equipment ensures the effective presentation of your event.
For detailed information about the available technical equipment and applicable regulations or licencing requirements, please contact us.
Our skilled service staff will be happy to assist you during the event. Cloakroom services, conference hosting services, technical support and other services can be booked as you require.
The following pages contain more information about our services and information about available venues, including floor plans and photos.