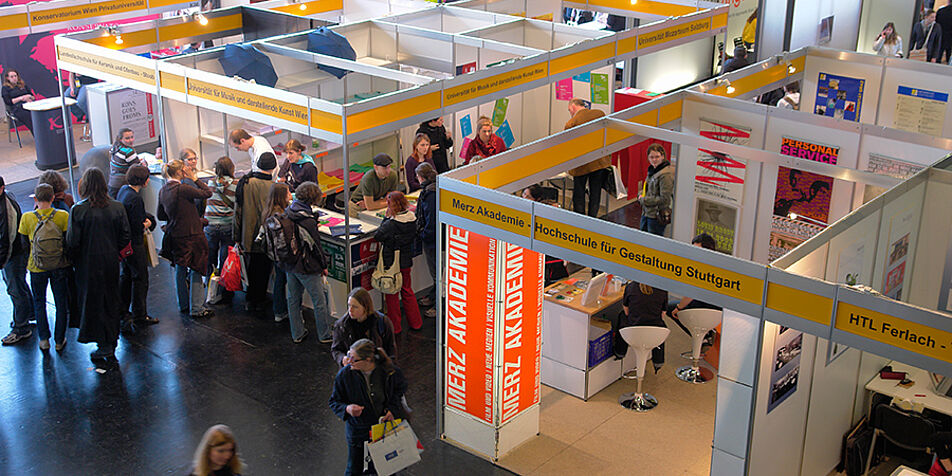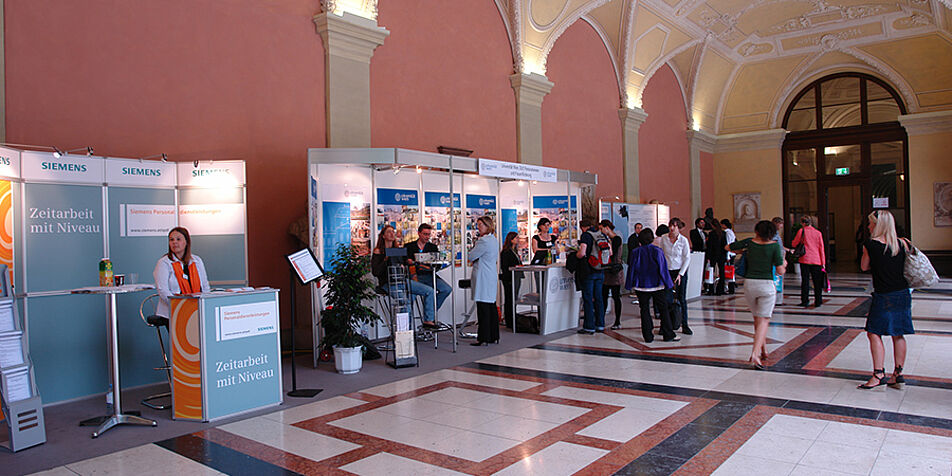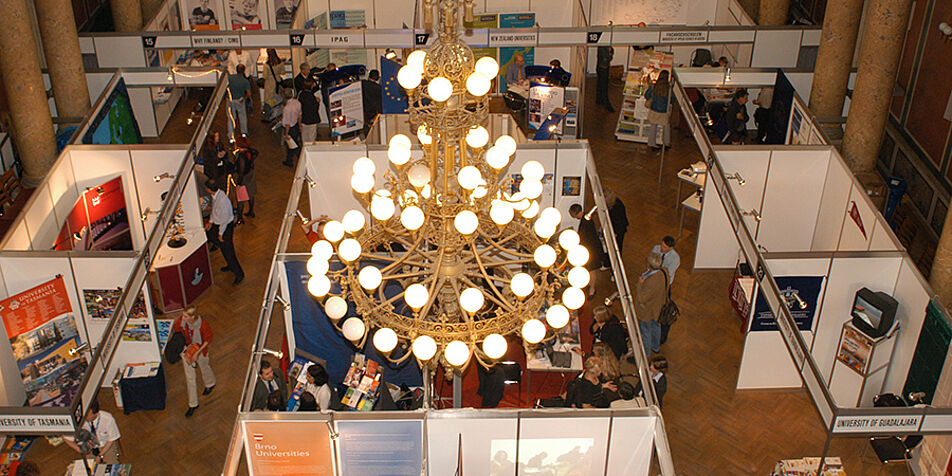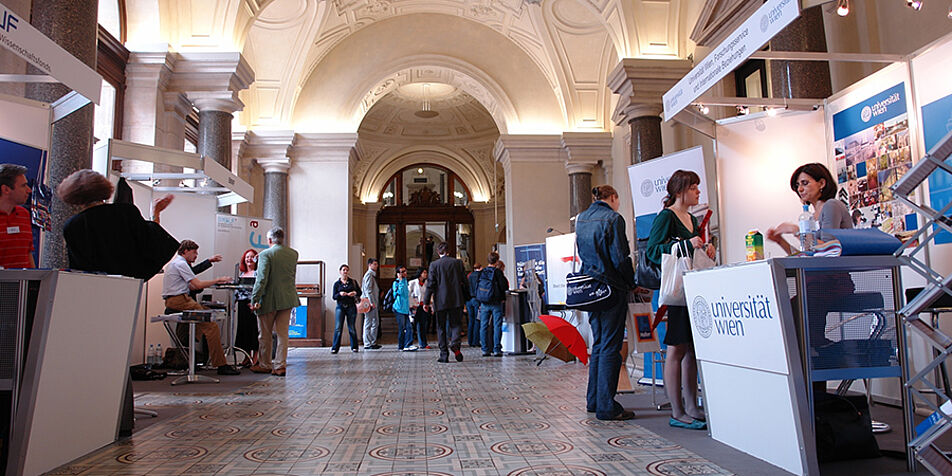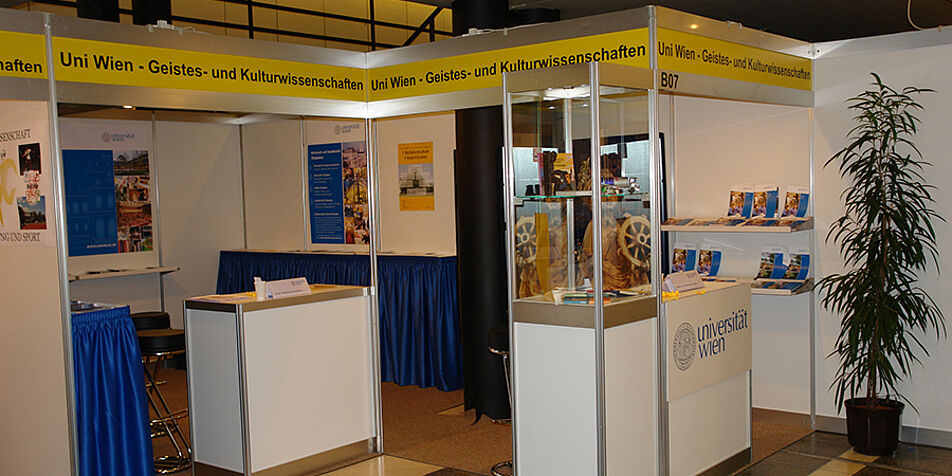 Previous Slide
Next Slide
Fair Services are a major and steadily growing part of the Conference and Event Management's activities. Our team offers the following services:
Designing, organising and managing fairs
We support you in designing the content of your fair and managing the logistics of the event. This includes selection of suitable floor space (on or off the premises of the University of Vienna), consultancy service for stand construction, preparation of a customised marketing strategy, sale of floor space (online registration, site plan management, booking of resources, payments), setting up of video, audio, lighting and IT equipment, delivery logistics, financial management, exhibitor support, evaluation of the success of the trade fair.
Exhibitions in conjunction with conferences and expert meetings
We will gladly plan the logistics and take care of the operational management of your exhibition.
Presence of the University of Vienna at fairs
We support you in preparing your presence as a unit of the University of Vienna at national and international fairs. This includes adapting your stand to the University of Vienna's corporate design and provision of brochures and other publications, posters, advertising materials, mobile advertising systems and support for your activities on the stand.